From the time of free software's inception, with Richard Stallman's, community has been a central part of its philosophy: we must be free to choose to share any software we use or create. Stallman wrote, "I consider that the golden rule requires that if I like a program I must share it with other people who like it," and from this point concluded that we must always be permitted to share our discoveries and innovations with others, in order to make their computing and their lives easier and better. Software that is free always has benefits beyond the individual, and the free software movement depends on a vibrant, ever-changing, committed pool of developers, activists, users, and enthusiasts to keep the dream alive and the movement growing.
Every year, the LibrePlanet conference brings together many members of that movement to celebrate our achievements, strategize how to deal with our setbacks, show off new ideas, and decide what new frontiers we will trail-blaze together next. The last conference included many introductions to, and updates from, new and familiar projects, discussions on copyleft and security, and explorations of free software in the business world, but one compelling theme was woven through both days of the conference: how do we maintain and increase the health of our all-important community?
The winners of Free Software Awards, presented during Stallman's keynote speech last week, both reflected how crucial community engagement and advocacy are to the free software movement. Deborah Nicholson was given the Award for the Advancement of Free Software, recognizing her position as an exceptional opinion leader, activist, and community advocate. Her speech on Sunday, "Free software/utopia," emphasized her efforts to consciously sustain a positive development environment: she pointed out that even extremely dedicated contributors to a project can ruin the whole thing if they insist on negative and insulting behavior. If the free software movement is to grow, it must attract and maintain newcomers, and that means insisting on good behavior.
The Award for Projects of Social Benefit also reflected the community-building theme: the winner, OpenStreetMap, is a free, editable map of the world that owes its breadth and utility to the efforts of over one million volunteer community members. It's an amazing example of how huge numbers of motivated people can be inspired to do tremendous good together, and in addition to the obvious ethical benefit of it being free software, it's also helped to provide priceless information to humanitarian efforts, like the disaster response after the 2010 Haiti earthquake and after Hurricane Maria devastated Puerto Rico.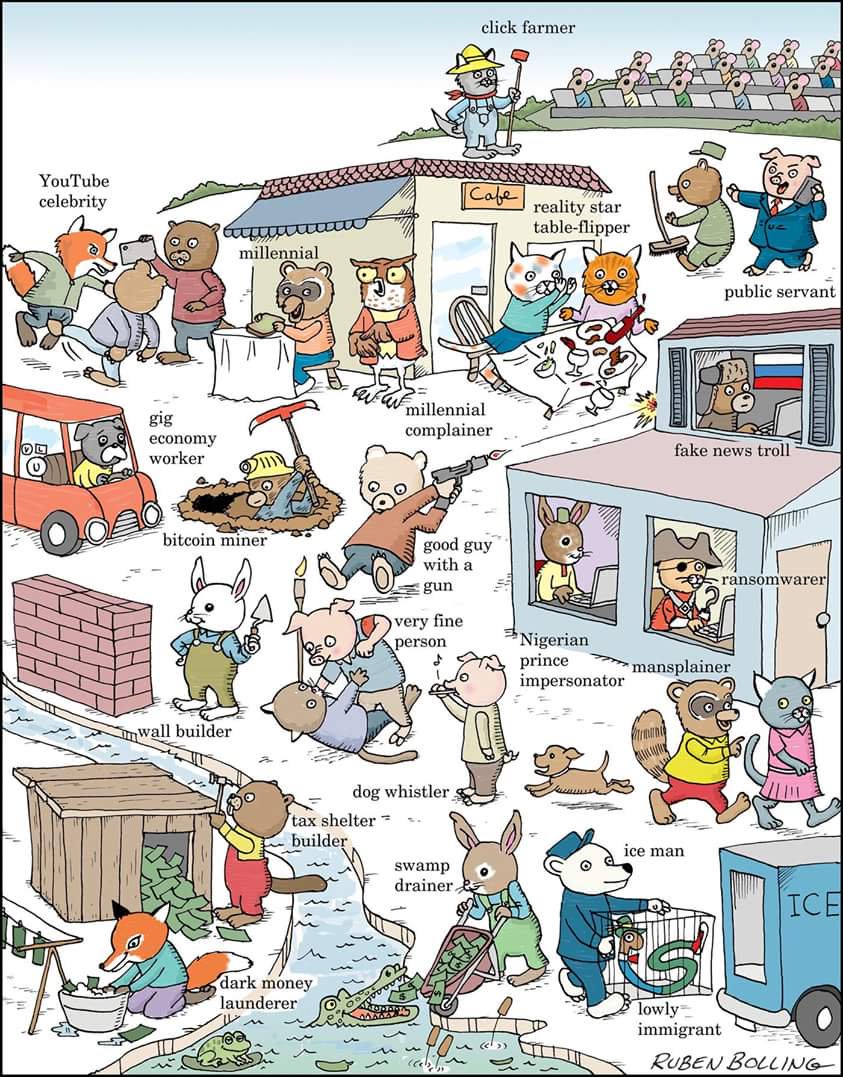 Other talks that explored aspects of the free software community included:
* "Hackerspace Rancho Electrónico," in which activists Martha Esperilla and Stefanía Acevedo described their radical hackerspace, which welcomes hackers, hacktivists, and free software users at all levels for workshops, talks, meetings, working groups, and more;
* "Sharing global opportunities for new developers in the Wikipedia community," in which Srishti Sethi provided a gentle introduction to the world of Wikimedia for newcomers, with plenty of pointers on how to get started;
* "Governing the software commons," in which Shauna Gordon-McKeon delineated some of the many forms of governance structures that dictate how people can and can't participate in the building and proliferation of free software projects;
* "Sparking change: What free software can learn from successful social movements," in which Mary Kate Fain suggested lessons of past movements to use to mobilize our wider communities to fight against the abuses of proprietary software; and
* "Meta-rules for codes of conduct," in which Katheryn Sutter explored the ways in which free software enthusiasts might be communicating poorly with each other, and how to create codes of conduct to enable us all to understand each other and treat each other with respect.
The sobering and inspiring closing keynote from Micky Metts, a prominent free software activist and member of the Agaric Design Collective, the MayFirst.org leadership committee, and Drupal, also emphasized gathering our forces to fight the evils of proprietary software. She delineated the increasingly sinister ways in which corporate technologies are creeping into our private lives, arguing that scenarios like Orwell's *1984* are closer than ever to fruition, and will keep advancing if we don't fight back with a bold new tide of free software and other creative solutions.
With all of this urgency, it's easy to forget that one of the key aspects of free software that attracts newcomers and keeps us in the fold is the joy of discovery and the fun of invention made possible when you have complete free reign over the code you use. And what better example of free software-powered fun is there than gigantic model rockets? Free software veteran Bdale Garbee opened up day two of the conference with the keynote speech, "Freedom is fun!", where we learned how Bdale has used free software design tools to build everything from rockets to his son's guitar. Free software is necessary to save privacy and democracy — but there's a reason why so many people like to tinker with it in their free time, and that's because they enjoy it.
Between Saturday and Sunday, there were 66 speakers in over 40 sessions, with 53 volunteers and over 341 total participants. We also gave away raffle prizes generously donated by Vikings GmBH; Technoethical; Aleph Objects; ThinkPenguin; JMP; Altus Metrum, LLC; and Aeronaut, and we're extremely grateful to our generous sponsors, Red Hat and Private Internet Access. Please keep an eye on our MediaGoblin instance for photos from the event, and videos of nearly every speech, coming soon!
Finally: while the LibrePlanet conference only happens once a year, the free software community needs your participation year-round. You can find local LibrePlanet teams at the LibrePlanet wiki!