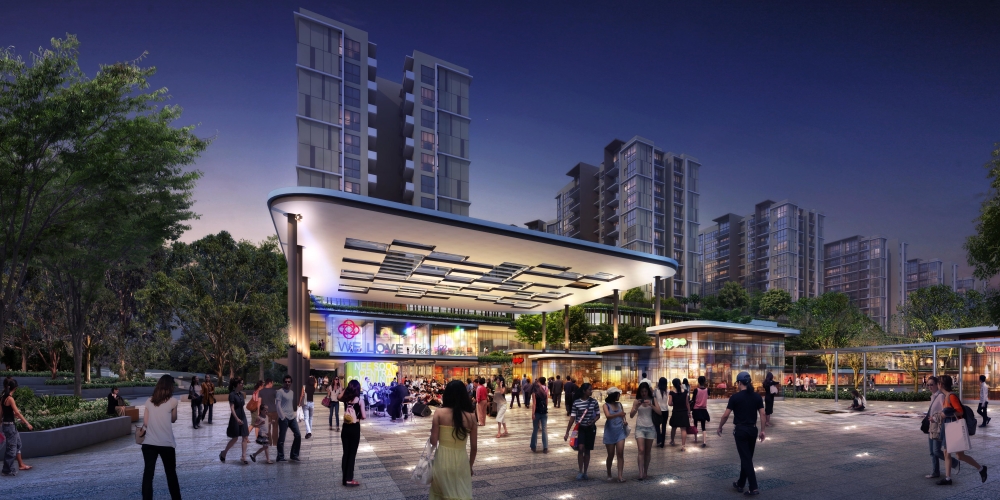 A Global City to be developed and spread over 1000 acres of land in Garhi Harsaru, Gadholi Khurd, Mohammedpur Jharsa and Khandsa. Land already acquired by Haryana State Industrial and Infrastructure Development Corporation (HSIIDC) lies in Sector 36, 36B, 37 and 37B along Dwarka Expressway. It plans to have a residential, institutional and industrial investment zones along with a large convention centre. To be funded by Japan International Cooperation Agency (JICA) and developed at a cost of more than Rs 15000 crores, the Global City will have a huge investment potential. A major highlight of the project will be a 82 km long MRTS network connecting Gurgaon with Bawal through Manesar on Delhi – Mumbai Industrial Corridor (DMIC).
Builders and realtors are excited for this ambitious project which is a part of the Gurgaon-Manesar Urban Complex, Master Plan 2031. The Gurgaon- Manesar – Bawal MRTS corridor of this project, a joint venture between DMICDC and HSIIDC will provide massive connectivity boost to real estate in the region. It will especially benefit new sectors along Dwarka Expressway and along Gurgaon – Manesar stretch of Gurgaon- Jaipur Expressway.
Dwarka Expressway is one of the most sought after residential destination and since its inception it has slowly and steadily emerged as the choice of the mid-income group people. The area around Dwarka Expressway is a part of New Gurgaon, which is being developed in a planned manner and with better infrastructure. Plans are also afoot to bring a Metro line to this area which will further improve its connectivity with other areas. The stretch has been planned as an alternate link road between Delhi and Gurgaon, and is expected to ease the traffic situation on the Delhi-Gurgaon Expressway. Thus, a road of this width is expected to cater to the burgeoning traffic for the next 40-50 years.
Some of the best names in the residential-infra space have their projects in the area. Tata Housing, Raheja Developer, M3M Group, Homestead Infrastructure, Mahindra Lifespaces, Godrej Properties, Puri Constructions, AMB Group among others, have projects in this area. Forthcoming social infrastructure like schools, multiplexes, hospitals, and hotels are being developed by some of the renowned developers of the country.
Along with affordable options, realtors are also developing luxury housing projects to suit the taste of HNIs. Michael Schumacher World Tower by Homestead, the pioneer of Boutique Branded Residencies is the upcoming sports centric project. Due to its proximity to Delhi and Gurgaon, Dwarka Expressway is expected to register the same growth trajectory which Golf Course Road and Golf Course Extension Road witnessed. In fact, the entire stretch of Dwarka Expressway has become one of the most sought-after areas for the investor community.
Among the projects in New Gurgaon the Dwarka Expressway area has the scope for maximum commercial projects. One of the most sought after commercial project coming up on expressway is Selfie Square. The project is located at sector 37 which is going to be a mixed-use project. The Project to be spread on 100 Acres.The other commercial projects in the Dwarka Expressway area are Ansal Town Walk and SS Group Commercial. Selfie Square is surrounded by 1000 acres of residential development which will result in an assured footfall. Selfie Square offers the ultimate high street retail destination with a Sprawling 5 screen multiplex by PVR, A grand food court, Contemporary & modern work spaces, a spectacular night club, State of the art Gym & Spa. The project is strategically located, it is just a 15 min. drive from IGI Airport & Dwarka, has quick access from Delhi Airport, is only 10 minutes' drive from Proposed Diplomatic Enclave and is located minutes' away from the NH8.
With early investments having shown excellent growth, Dwarka Expressway represents a serious investment opportunity and is one of the most affordable, new micro markets in Gurgaon. With increasing number of MNCs and top Indian companies operating out in Gurgaon, coupled with limited availability of good commercial places in and around the residential area in Gurgaon & Delhi, AMB Selfie Square on Dwarka Expressway will be the most attractive destination for the urban professionals & their families.
Dwarka Expressway and New Gurgaon both offer multiple options with relatively lower price points and projects under the advanced stages of construction. However patience is needed as the time for quick fire returns in these destinations is over, and only a long term investment horizon will create return for investors. "Dwarka Expressway will boost the real estate industry in the Delhi NCR area. The property value of residential and commercial sites is expected to increase by at least 20 % when the Expressway comes up. With real estate recovering from the aftershocks of slowdowns and expected influx of capital realtors are upbeat over the future growth prospects of this e-way.