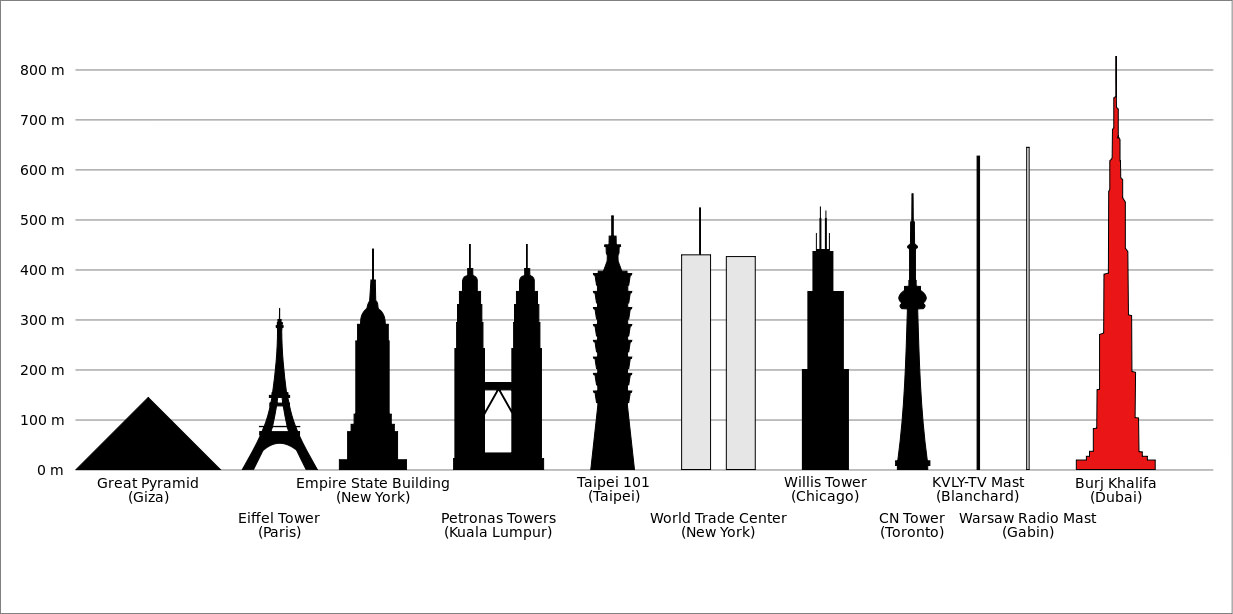 Tremendous expansion of commercial construction sector of UAE Is recorded in past 15 years because of rise of GDP of UAE and increase in price of oil. This expansion of UAE's commercial construction sector is forecasted to progress further since Dubai is hosting world expo 2020 which would improve both construction sector and GDP of UAE.
Looking at GCC nations, United Arab Emirates is second largest economy in Arab world after Saudi Arabia with gross domestic product of USD 570 billion+ in 2016. Government of Emirates announced policies to diversify the economy from oil-reliant trading nation to one which is tourism and service oriented resulting in property boom after 2004. Fast pace construction in Dubai has turned it into one of the fastest growing city in the world. Construction sector of UAE is fifth largest sector in its economy. From modern marvels like BurjKhalifa to spectacular and most luxurious man made islands Dubai has it all. The construction sector of UAE is broadly classified into five subsectors i.e. commercial, industrial, infrastructure, residential and institutional. This report seeks to examine commercial construction sector of emirates and aims to forecast market value data for the commercial construction industry, including a breakdown of the data by construction activity (new construction, repair and maintenance, refurbishment and demolition).
Overview of UAE's commercial construction industry
UAE's commercial real estate is broadly categorized into leisure, retail, office, industrial, healthcare and multifamily (apartments) real estate. UAE has registered an amazing business vision towards creation and expansion of commercial property which has consequently led to stupendous growth in construction sector. This fast-paced expansion of commercial construction sector of UAE is explained below:
• In early 2000's, crude oil prices were quite strong and played a pivotal role in rapid economic growth in emirates nations. Thus, focus of these nations concentrated on gradual shift from reliance on hydrocarbon and oi sector towards diversification which led to boost in real estate and construction sector. As a consequence of rapid rise in GDP and boom in real estate sector, CAGR of UAE's business service ad real estate sector recorded growth of 20% between 2003-2007.
• Commercial construction industry was worst hit by global economic recession of 2007 accompanied by falling oil prices causing stagnancy and slowdown of economic growth and closure and delaying of many real estate projects in UAE.
• Economy grew beautifully after the impact of crises lost its momentum. In 2011, highest construction project value was recorded in UAE (USD 319.1 billion), marking revival of both commercial and residential real estate industry. Commercial construction sector grew rapidly after 2012 and UAE became unbeaten leader of construction industry in the world. Major commercial and residential projects undertaken during this period include Dubai logistics city- office park, Burlington tower, Central Market Towers- Trust Tower, Al Falah, The Pentominium Tower, etc.
Future of Commercial Real Estate
Growth in UAE is expected to remain healthy and stable and economy is expected to grow at 6.6% pa even though oil prices are falling. Further benefit to commercial construction sector is expected from high scale. But, one can observe fading optimism in UAE's construction industry due to falling oil prices.